BROWSE BY TOPIC
About Us
WWW.FINANCIALISH.COM
Welcome to Financialish.com, a fresh and lively source of securities industry news and views. Our stories feature the firms and folks of Wall Street – their successes and failures and the challenges they face from regulators, government prosecutors and all the competitive forces that shape our industry.
Financialish.com appreciates that our readers and subscribers have an insatiable appetite for information. And we recognize that they have demanding workloads that limit the time they have to surf the net. Which is why Financialish.com presents its feature Articles and Stories of Interest in a clear, concise, comprehensive and engaging manner.
Read the executive summary for a quick overview of any of our Articles or click the link to get the full story.
Use our Search Function and Topical Index to explore our extensive database of Articles and Stories.
Visit our web site on your mobile phone browser.
Stay abreast of breaking news by following our daily alerts on social media.
Subscribe to our periodic newsletters.
It all adds up to a quick read of the news, without smoke and mirrors - which we believe will make Financialish.com your go-to web site for insightful take-aways on our industry.
HOWARD L. HAYKIN, Founder and Executive Publisher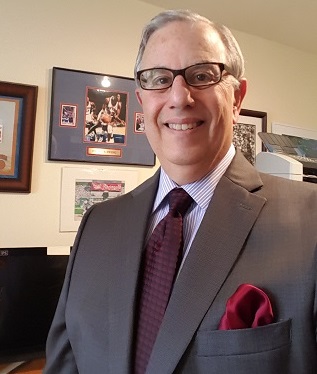 A born-and-bred New Yorker and a 30-year veteran of Wall Street, Howard Haykin is pleased to return to web publishing with Financialish.com, a fresh and lively source of securities industry news and views.
Many financial services professionals know Howard from Compliance-Insights.com, the highly-regarded industry web site and newsletter. As C-I.com publisher, Howard provided up-to-the-minute reports and innovative commentary on Wall Street rules and regulations, its people and companies, and cautionary tales of "what went wrong."
In past years, Howard managed the consulting firm, Compliance Solutions, and served in various compliance, auditing, accounting and managerial roles for broker-dealers, interdealer brokers and investment advisors. His employers and clients included Fidelity Investments, Nomura Securities International, Ameriprise, GFI Group, Westport Resources, Bear Stearns, and Thomson McKinnon Securities.
Howard is a FINRA Industry Arbitrator, and has provided expert witness testimony in Wall Street arbitrations and labor disputes. A non-practicing CPA, Howard was an audit professional with Deloitte LLP and MR Weiser. He holds an MBA in Accounting from New York's Baruch College, and a BA in Economics from Brooklyn College.
To Contact Us: Write to ... howard@financialish.com, or Call ... 917.855.0965.