Wall Street News
Financial Stocks Outperform 'Standard and Poor's 500' for Week Ended 4/5/19
April 7, 2019
The Financialish 30 Index advanced 4.1% during the first week of April 2019, powered by outsized performances from Morgan Stanley (+7.1%), Citigroup (6.5%) and Goldman Sachs Group (+ 5.2%). In fact, all 10 of the largest financials stocks in the Index advanced - including much-maligned Wells Fargo.
The S&P 500 Index rose 58 points, or 2.1%, to 2,893, over the same 5-day period.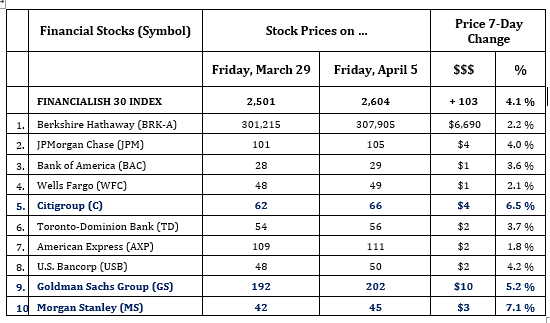 Note: Above 10 stocks are ranked by market capitalization.
Source: Yahoo! Finance