Wall Street News
Financials Had a Bad Week - But Cryptos 'Took a Bath'
November 18, 2018
For the week ended Friday, November 16th (at 4:00 pm ET), most large financial stocks fell in price - but nothing compared to the collapse in price of the 10 largest Cryptocurrencies (as measured by Market Cap).
The only winners were ... U.S. Bancorp (+3.3%) and American Express (+ 1.1%).
The biggest losers were ... Goldman Sachs (-9.2%) and Bitcoin Cash (-26.4%).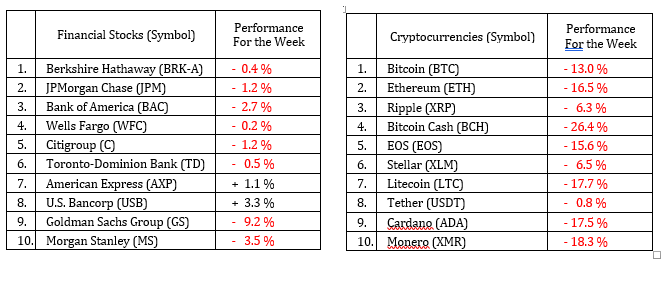 Stock Prices: Yahoo! Finance.
Cryptocurrency Prices: CoinMarketCap.com.